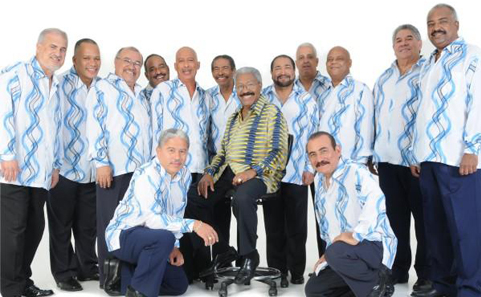 el gran combo de puerto rico
One of Latin American music's most popular dance groups, El Gran Combo De Puerto Rico have taken half a century to visit Australia, but not from a lack of trying.
"Well, they've come to us a few times," says founding bandleader Rafael Ithier of local promoters, "but we didn't have the dates open."
If that sounds like a cop-out, consider this: Last year alone, Ithier's 14-piece salsa orchestra knocked over 260 shows. Could The Rolling Stones, who also celebrate a 50th anniversary this year, maintain that kind of tour schedule? Unlikely, even though Mick Jagger has almost 20 years on Ithier.
"Too much, too much," Ithier chuckles in his gravelly, relaxed tone, the Spanish piquancy of his native tongue peppering every slow and considered word.
Diligence is hardwired into this multi award-winning recording group with over 40 albums and 150 million record sales to its credit. Some of Ithier's original troupe may have quit over the decades, but words like "responsibility," "discipline" and "organisation" remain commonplace in the 86 year-old leader's vocabulary.
"We have to work," Ithier advises, and given the small size of Puerto Rico, that means touring. "We're like a family. This is what we've decided to live for. Besides that we are representing our land… these are very important things. We are very proud we were born here in Puerto Rico.
"All the [orchestra's] musicians are Puerto Rican. We don't want to have anybody from America, or Cuba or wherever. Not because we are discriminating against them - they are very good musicians - but we want to keep [the music] pure. To keep it Puerto Rican all the way."
During his band's formative years, Ithier watched compatriots decamping to America, and in particular New York where a fiery Nuyorican scene was already thriving. El Gran Combo remained resolutely rooted to its homeland, becoming known as the University of Salsa for helping launch the careers of future stars like Fania Records singer Hector Lavoe and the undisputed queen of salsa, Celia Cruz.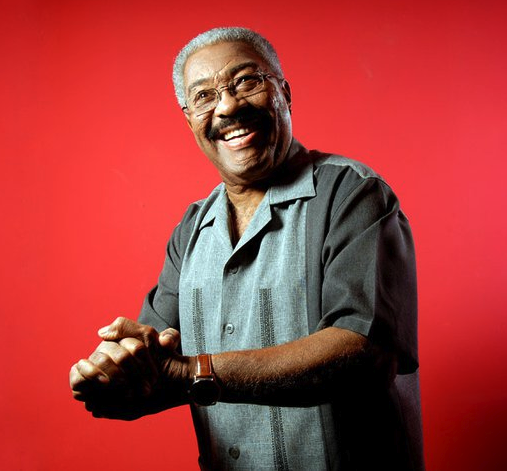 "Celia was a one and only," recalls Ithier affectionately. "I think we have to wait maybe 100 or 200 years to see another Celia Cruz.
"She was like my sister. She's passed away, but she's waiting for us," Ithier enthuses, as the thought of a salsa party reunion in the sky wrings another throaty chuckle from him.
Before then, Ithier still has earthly territories to visit and share his homeland's music with, the octogenarian eagerly discussing future expansion and visiting Korea, China and Singapore for the first time.
"...I think it's a time where we do everything we can do. I'm trying to do my best to work in the places I've never been before because of the 50 year anniversary we're celebrating. It's a lot of time we've been together."
As for tips on how to keep going at his age, especially with such a grueling schedule: "Well, I feel very good!" And besides: "We are very in demand," so retiring is out of the question.
EL GRAN COMBO DE PUERTO RICO
Saturday & Sunday September 29 & 30, 8pm
Roundhouse, UNSW Kensington campus
Other stories you might be interested in: Jorge Ben