Art
Art-Groupie 3
Music-Meets-Art Exhibition
ARTGROUPIE 3
6 – 16 Sept 2012
DISTRICT 01 WAREHOUSE GALLERY
74 Oxford St Darlinghurst (enter via Foley St)
Opening Night Party: 6pm,  Sept 6th
with Cherry2000 live + DJs – FREE
Join us for a viewing, complimentary drinks + CD
Closing Night Block Party: 4pm-late, Sept 16th
featuring Soul Of Sydney DJs – FREE
BYO alcohol
Plus a variety of nighttime events throughout the exhibition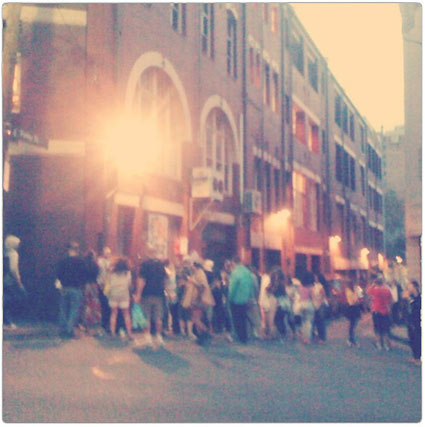 Above: Polaroid of the back-lane
queue at closing night SOS Party
ArtGroupie – Groovescooter's recurring series of collective visual art exhibitions by musicians, DJs, vocalists and producers who also work in visual mediums – returns September 2012. From installations and sculptures, to paintings and photographs.
Artists exhibiting include Reg Mombassa & Peter Doherty (Mental As Anything/Dog Trumpet), Mick Turner (Dirty Three), Steve Kilbey (The Church), DJ Annabelle Gaspar, Meem, Alex Crowfoot (Ollo), Georgie Groovescooter, Perran Costi and Chris Yates (Dollar Bar) and some 20 others. For 2012 Groovescooter have also added a second room of music photography by Lyndal Irons and ex-NME staffer Bleddyn Butcher whose framed portraits of folks like Roland S Howard, Nick Cave, David McComb and Dave Graney will also be on sale.
The Album: As always, there's an accompany CD of music by those exhibiting, which will only be available to those attending the Opening Night Party on Thursday Sep 6th, 2012 for FREE! Details below.
Parties/Events: Throughout the 10 day exhibition, there will music events, a live broadcast to Eastside FM featuring the Merchants of Sound crew and parties. Opening night party features Andy Rantzen and Rachel Lafferty's Cherry2000 group performing live, plus other treats. The closing night party on Sunday September 16 will feature the Soul Of Sydney crew taking over the venue so you can dance between artworks.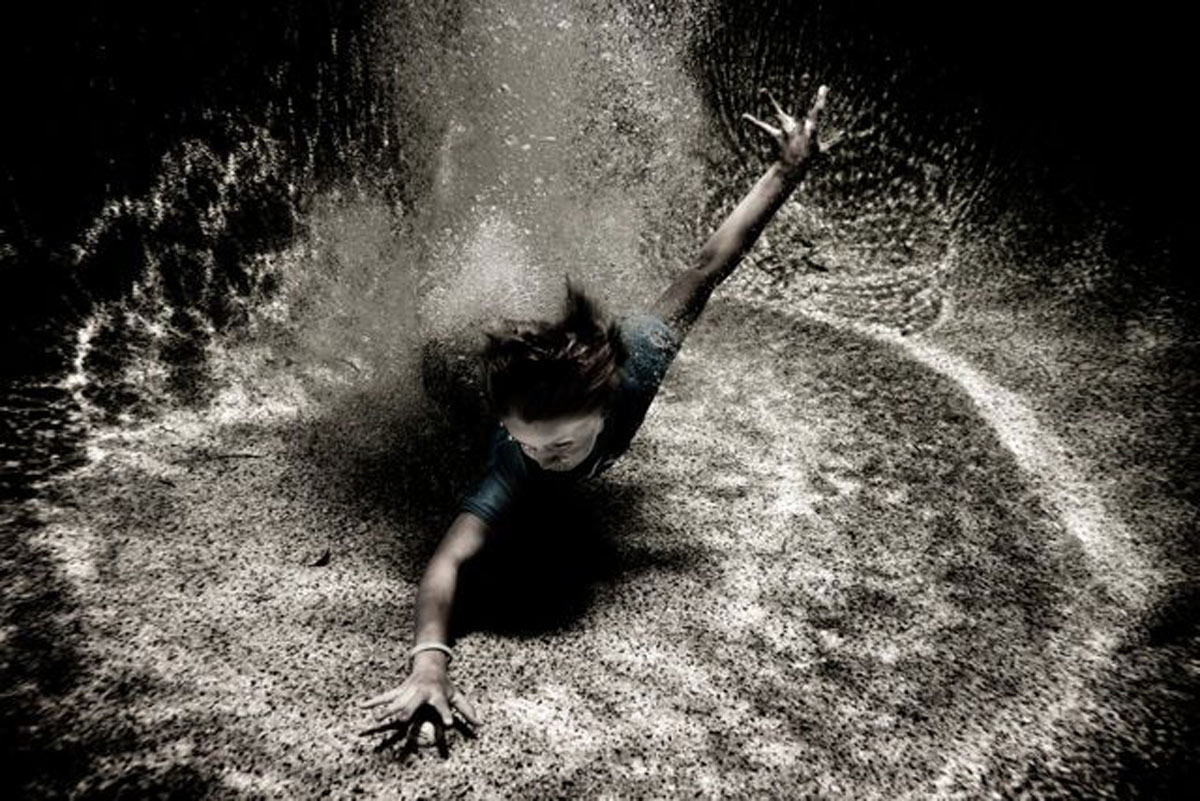 Above: Worm by DJ Annabelle Gaspar, Photograph, 2012 exhibition
Above: Solar Power Jesus Bottle by Reg Mombassa (Mental As Anything), Painting, 2012 exhibition
Above: Decorated Guitar by Justin Cooper (CUS1), 1 from series of painted guitars, 2012 exhibition
Above: Within The House Of Perpetual Night (L) and Margo (R) by Steve Kilbey (The Church), Paintings, 2012 exhibition
Above: Cherry2000 at Opening Night Party