Talks
FRESH DRESSED
El Assassin Q&A
Premiering in May in Sydney at the Essential Independents: American Cinema, Now film festival, is the new hip hop documentary Fresh Dressed. Groovescooter are chuffed to be partnering with Palace Cinemas new festival to co-present the film and stage a Q&A straight after the film.
Fresh Dressed is a fascinating chronicle of hip-hop's evolution via its unique clothing and fashion, and the hustle that brought graffiti-drenched jackets from the streets all the way to the catwalks and middle America's shopping malls. From sneaker addictions to branded trackies, director Sacha Jenkins' music-drenched history draws from a rich mix of archival materials and in-depth interviews with MCs and designers.
Featuring: NAS, Big Daddy Kane, Pusha T, Marc Ecko, Sean "Puffy" Combs, Swizz Beatz, Damon Dash, André Leon Talley, A$AP Rocky, Marc Ecko, Kanye West, Pharrell Williams, Kid 'N Play & many others.
JOIN US for a live Q&A after the film with one of one of Australia's first and longest serving B-Boys, El Assassin aka, ROSANO MARTINEZ. From his days busting moves alongside New York City's Rocksteady Crew, to fronting Sound Unlimited Posse, Renegade Funktrain and designing his own threads, El Assissin will provide insights into the parallel evolution of hip hop down under. Hosting the Q&A, Groove Therapy's Shan Frenzie.
FRESH DRESSED FILM + Q&A
8.30pm WEDNESDAY 25 MAY 2016 BUY TICKET NOW
VERONA CINEMAS, Oxford St Paddington
Includes Q&A with El Assassin
NB: Fresh Dressed also screens 4.30pm 26 May

Check the full Essential Independents program here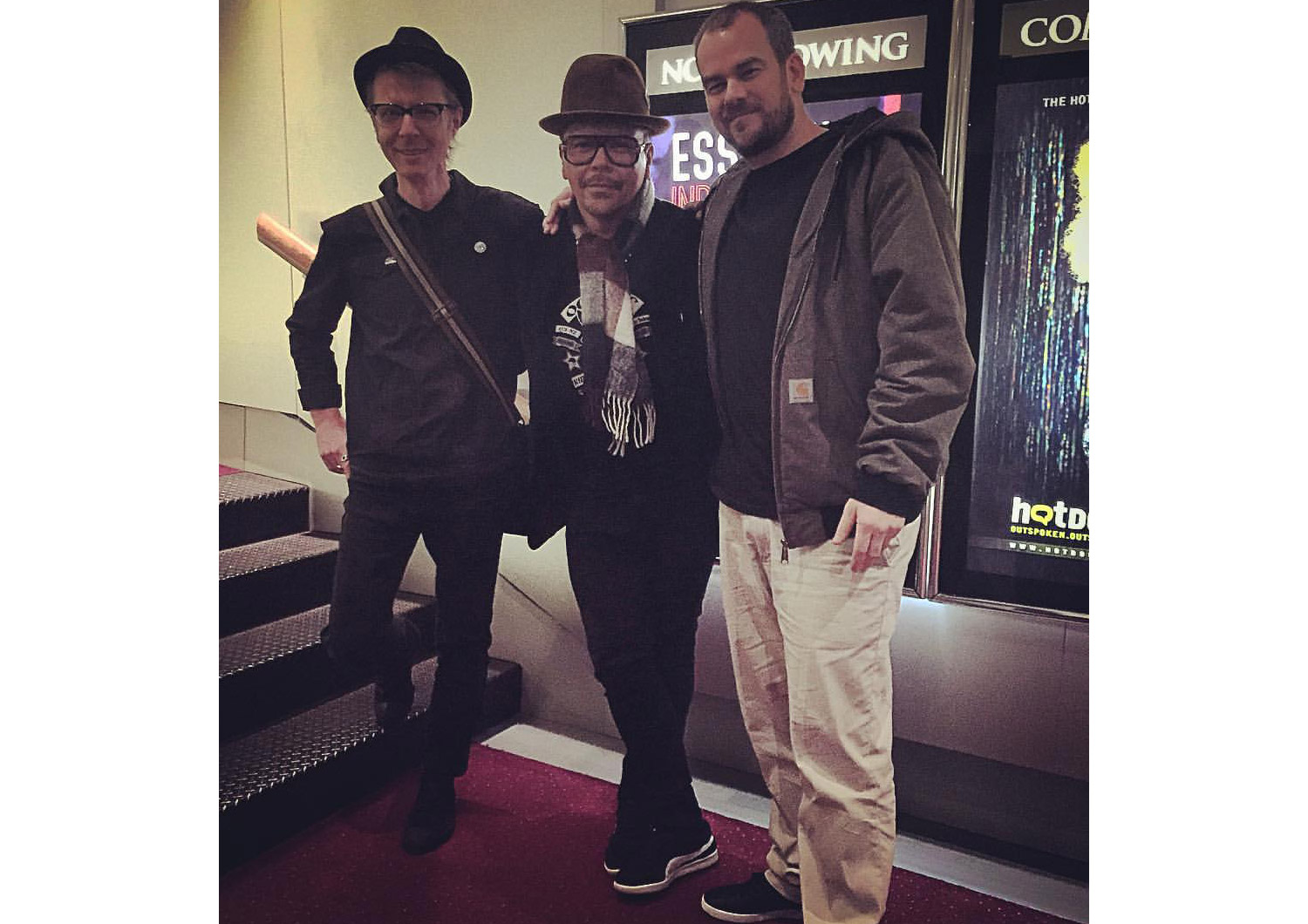 L-R Paris Groovescooter, Rosano Martinez (Sound Unlimited Posse, Renegade Funktrain) and Shan Frenzie at Palace Cinemas