Films
SYL JOHNSON
Any Way The Wind Blows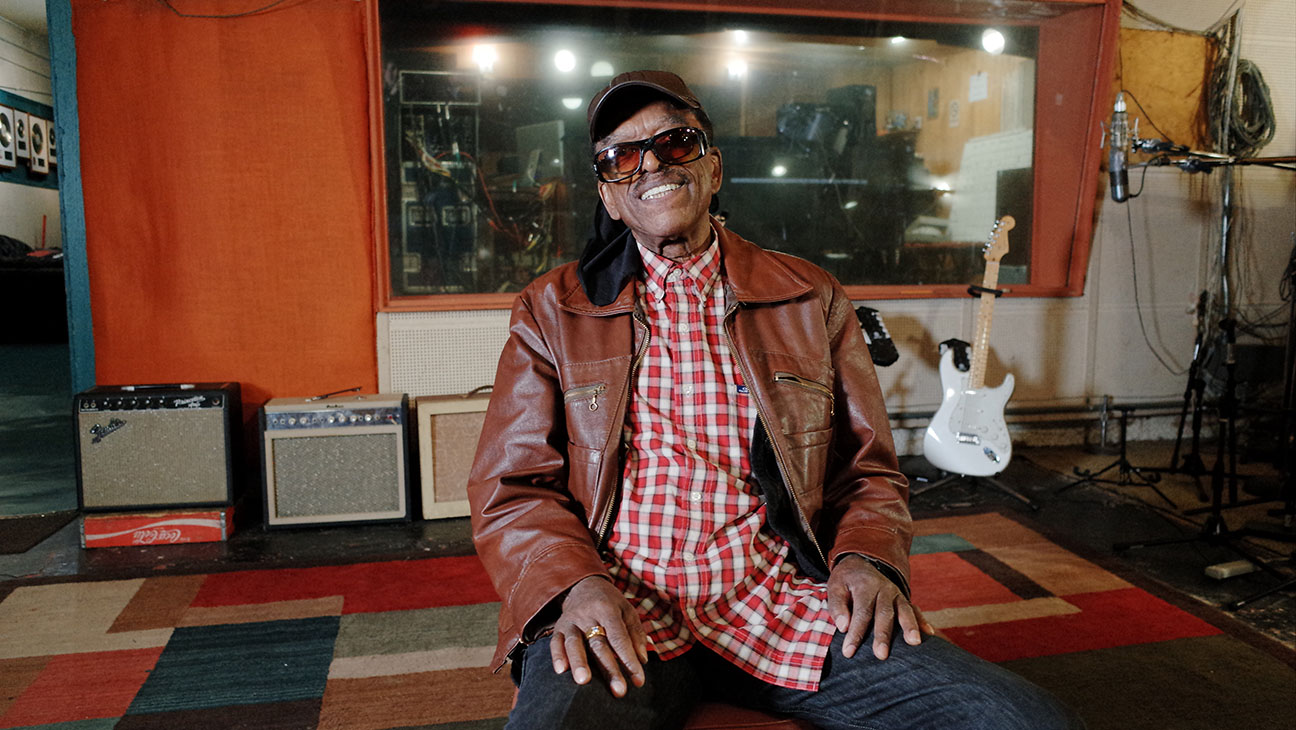 UPDATE  Syl Johnson sadly passed away on 6 February 2022. The film has therefore now been made available to stream worldwide. You can also watch Groovescooter's In Conversation session with the Bamboos Lance Ferguson who was part of Syl's Australian backing band here.
SYL JOHNSON: ANYWAY THE WIND BLOWS
SYDNEY PREMIERE
8.30pm Wed 12 April 2017
Golden Age Cinema
Includes Lance Ferguson live In Conversation
BUY TICKETS – SOLD-OUT
Presented by Groovescooter, APRA AMCOS + Funkdafied
Featuring interviews with RZA (the Wu-Tang Clan), Prince Paul (De La Soul), Peanut Butter Wolf (Stones Throw), Jazzy Jay (Afrika Bambaataa's Soulsonic Force), Louis "Breakbeat Lou" Flores (Ultimate Breaks & Beats), Otis Clay and starring the man himself, SYL JOHNSON, this intimate portrayal of one of the most sampled men in music history, comes direct from the filmmaker for its Australian debut at Golden Age Cinema + Bar.
From iconic tunes like Is It Because I'm Black and Different Strokes, to his hit version of Take Me To The River, Mississippi-born Johnson should have enjoyed far greater success early on, had his record company not been focussed so heavily on label-mate Al Green. Gutsier and grittier than Green, like other Hi Records artists OV Wright, Anne Peebles (I Can't Stand The Rain) and Otis Clay (The Only Way Is Up) Johnson was overshadowed by Green's soaring trajectory resulting in him looking to alternate careers. That was until hip hop producers began sampling the soul-blues-funk guitarist/singer's records spurring on new generations of fans. More recently Johnson's music career has been reinvigorated, helped along by the multi-Grammy nominated Numero box-set Complete Mythology and international touring which saw him visit Australia a few years ago backed by Aussie funksters The Bamboos. Anyone who saw those shows, knows the 80 year-old remains an energised powerhouse. Now you can experience Johnson's story from humble beginnings to the Grammys in a lovingly made film that sees an artistic life coming full circle.
With a number of Best Documentary awards and a run of festival screenings to its credit, director Rob Hatch-Miller (whose video work for Daptone acts like Sharon Jones & The Dap Kings has been enjoyed by many) gets inside the mind of an under-appreciated musician who continues fighting for his just dues. He also provides fiery concert footage, both archival and new, and sets it all to a funky soundtrack and an original score by Yo La Tengo. Interviews with the aforementioned, along with singer Syleena Johnson (Syl's daughter), make this an informative and enjoyable documentary. Straight after tonight's screening, Lance Fergusson of Melbourne's internationally regarded funk combo The Bamboos will be live in the cinema talking about his experiences touring with Johnson and the art of songwriting. This is your only chance to see this film in Sydney.

Wed 12 April 8.30pm: Golden Age Cinema
BUY TICKETS – SOLD-OUT
Presented by Groovescooter, APRA AMCOS + Funkdafied